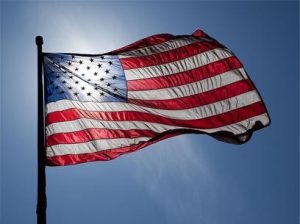 Happy Birthday to the United States of America!
25% off for rug cleaning services starts today!
Request Quote »
We hope you have a great 4th of July weekend. As you celebrate the independence of our great country. Please let us know how we can serve you in your rug cleaning needs before and after the 4th!
CALL 425-355-4810 with any questions, or to schedule.
Happy Birthday, America!! Enjoy this 4th of July with your family and friends.
If you need any of our area rug services, the 25% off special starts today for email subscribers before anyone else!. Get some rug cleaning done before people come over, we still have a few openings. Just a 250 minimum before the discount is applied.
Expert Oriental and Area Rug Cleaning
Alexander's Rug Care offers the most thorough rug cleaning available for loose carpets. Woven rugs should never be cleaned inside the home. Having your rugs cleaned at our plant ensures that your rug will get the safest, most complete, detailed cleaning ever.
Free Pick Up and Delivery or Get an Additional 25% Off with Our Cash and Carry Program. We will pick your rugs up at your convenience and deliver them back to you at no additional charge. Or, if you prefer to bring them to us in our convenient location right off the freeway in Everett, you can save a whopping 25%! This is in addition to our current promotions. *Offer valid through July 31, 2017.
Don't forget that we offer FREE CASH or FREE CLEANING with our referral program!
You always receive you a 10% referral certificate that is good for CASH or FREE cleaning by simply referring your friends, family, and neighbors.
Now they to can receive the most outstanding service experience ever!
Call today 425-355-4810