Persian rugs are beautiful works of art, with their origins dating back to Iran over 2,500 years ago. Over the course over generations, the process of weaving Persian rugs has evolved from a necessity, protecting ancient tribesman from the elements, to an impressive art form that has an important place in Persian culture and a high value all over the world.
Today, Persian rugs are intricately hand-knotted from high-quality textiles that require careful care to maintain the integrity of the piece. When properly taken care of, Persian rugs can last for decades as heirlooms or a valuable investment. Understanding the history of Persian hand knotted rugs is essential to properly take care of them, helping the pieces last for generations to come.
Understanding Persian Rugs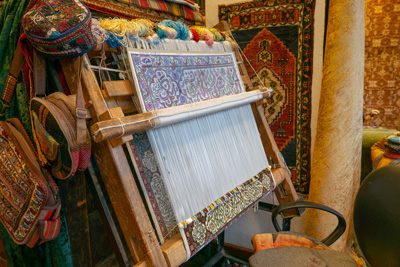 With the world's oldest surviving carpet being over 2,400 years old, the art of carpet weaving has a rich, living history. Persian rugs are a specific type of Oriental rug hand-knotted in Iran. And while Persian rugs fall under the category of Oriental rugs, there are some key differences, mainly based on the regions they come from and differences in style. Oriental rugs are typically made from wool and can come from China, India, Russia, Turkey, Pakistan, and Tibet.
Persian rugs have their own specific features due to their unique knotting technique, leading to a higher knot count. The pattern of many Persian rugs is directly related to the histories of its tribe of origin, and areas they come from. By studying its pattern and composition, you can learn a great deal about where a carpet was made.
The History of Persian Rugs
While creating handwoven rugs is an ancient practice, the first carpets resembling the Persian rug we are familiar with today became prominent in the 16th century. During this time, commerce and trade prospered in Persia, creating a higher demand for hand-knotted rugs, leading more craftsmen to create beautiful pieces of art. These carpets were often made from silk with gold and silver threads all throughout. After the Afghan invasion in 1722, prominent carpet making ceased for a number of years, with craftsman in small villages being the only ones continuing the practice.
By the end of the 19th century, craftsmanship in Persia began to rise in prominence again. Demand for Persian rugs began to increase with exports to Europe and an increasing presence from American companies. With this in mind, more Persian rugs were created to suit Western styles, resembling the rugs we see today.
More recently, U.S trade embargoes have made Persian rugs illegal to import. This drove up the value of old Persian rugs and pushed people to look for Oriental rugs from other countries. These days, most Oriental rugs come from China.
Caring for Your Persian Rug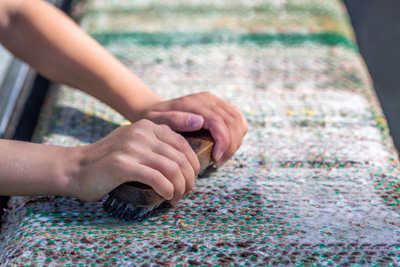 Persian rugs have been made from wool, silk, and cotton, with each material requiring a different type of care. Though it can be more complicated than caring for different types of rugs, with proper treatment these rugs can last for decades, with their value increasing over time.
Learn more about proper rug care.
To keep these rugs in good condition, it is imperative that they are cleaned regularly by experts. Here at Alexander's Rug Care, our area rug cleaning service follows an 11-step process to ensure your rugs are properly cleaned and properly cared for. Getting your rugs professionally cleaned helps protect your investment by maintaining the color and integrity of the original knotting.
In addition to cleaning services, we also offer repairs and protective treatments that can preserve the longevity of your rugs.
Related Articles
Looking for Rug Cleaning Services?