An area rug can do wonders for bringing in color and interest to your living room. Not only can they be the focal point of a room, but rugs can also help define different areas of your home if you have a great room that spills right into your dining room or a cozy sitting room off to the side of your family room.
Rugs create visual variety, pull together color schemes and can even dress up walls if you choose to hang an heirloom rug. It all starts with picking the right rug for your space though.
We'll start with some tips for how to choose an area rug and then explain creative ways to make that rug the centerpiece of your living room.
Choosing the Right Rug Size
A huge mistake you can make in making your home look great with a rug is choosing the wrong sized rug. Some people choose to measure their living room to choose the size of their area rug. But really, measuring your furniture will help you create a cozy and defined space appropriate for your furniture and living room.
Here's a guideline for choosing a rug.
Measure your sofa.
Your rug should run the full length of your sofa.
Add at least six inches to your width measurement as you'll want your rug to be a little wider than your sofa.
If your living room has space, provide 30-36-inches of walkway between furniture. If you can't allow that much space, aim for at least 18 inches for the comfort of movement throughout your home.
Now you have some decisions to make based on what you learned during your measurements. The most common rug sizes are 8×10 and 9×12. Depending on how many pieces of furniture you're incorporating in the space and the size of that furniture, you can select one of two arrangements.
1. Plan to have all furniture legs on the rug.
This would include your sofa, loveseat accent chair, side tables, etc. Ideally, you'll allow six to eight inches of space on the ends of the rug so that your legs are not on the very edge.
2. Only place front furniture legs on the rug.
This option provides a little more breathing room for everything visually and tends to be what designers favor. However, you have to do what's right for your furniture and space.
Sometimes a smaller rug with all legs on the rug fit better in the space and allow appropriate walkways. So while it isn't visually the preference, it's what's more functional to match your lifestyle.
Area rugs do not have to be centered in a room. Allow them to go where they make the most sense and where you'll be able to enjoy them. In fact, centering rugs in your living room will most likely not allow for optimal traffic flow throughout your home.
Don't fall for thinking that a smaller rug will make your room look larger. That simply isn't the case. In fact, a rug that is too small for the space and the surrounding furniture will just look disjointed and poorly planned. They'll take away from the overall aesthetic you're working to create in the room.
What to Do with a Small Vintage Rug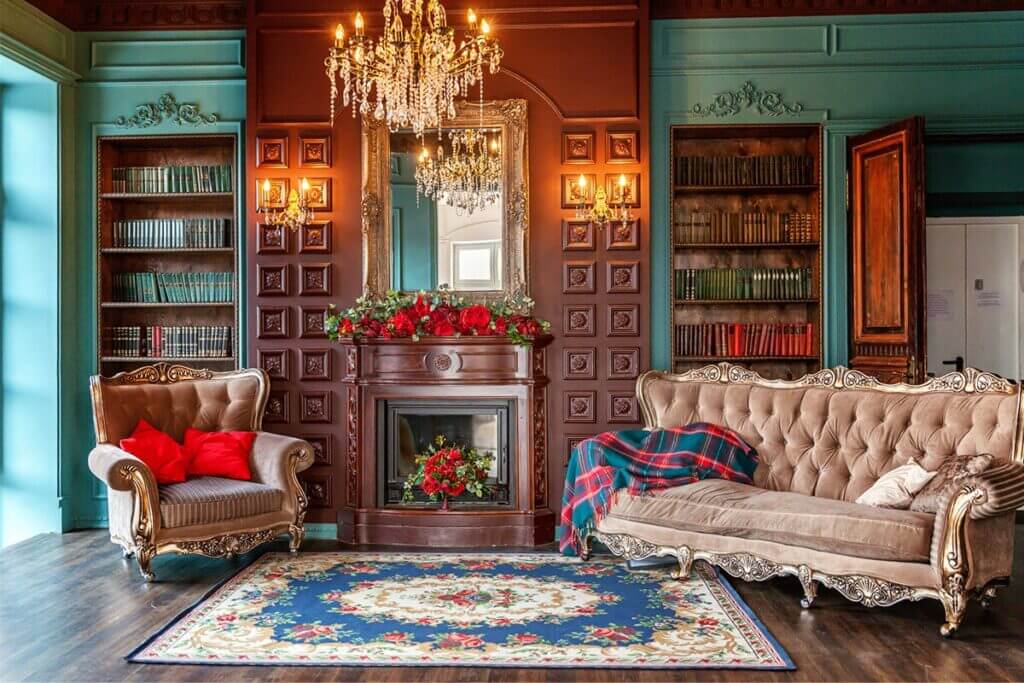 Now comes the big question about vintage rugs that someone gifts you or you inherit. You can't choose the size of this rug and realistically you can't purchase all new furniture to make it fit right.
One way to use such a rug is to layer it. Place a larger, simple design or solid-colored rug under the vintage rug. Place your coffee table on the center of the vintage rug to allow it to still be the centerpiece of your home.
Or allow your rug to simply float, meaning no sofas or chairs touch it. Place it in the center of the room under your coffee table and don't worry about the so-called design rules about how many legs should be on your rug. Sometimes this arrangement allows that vintage rug to really shine in your home. Plus, it's unlikely to see tons of wear since it's not in a walkway, which is great news for vintage or heirloom rugs.
Another way to use a rug is to hang it on the wall. When you have a rug that's too small for your space or too delicate to sustain more wear and tear, using it as a wall treatment can incorporate it into your living room without risking harm to it. Use the rug almost like an accent wall, allowing it to be a focal point on the wall. You can use a rug to provide some contrast to your wall colors or liven up a room.
Tips for Decorating Using Rugs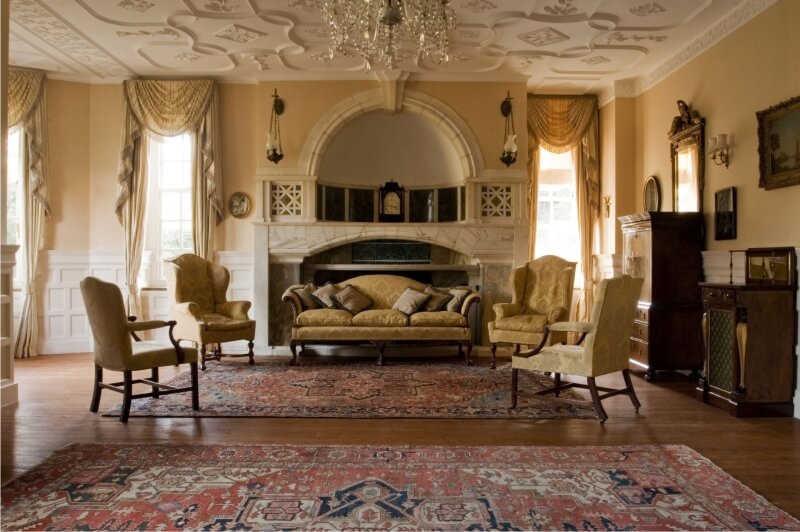 Now that you understand how to measure your living room for your rug and place furniture on or near the rug appropriately, you're ready to start considering the colors, styles and other design aspects of your living room centerpiece.
Use a rug to define an area. This is especially helpful in studio apartments or homes with open floor plans. Rugs can help different spaces in your home serve different functions and provide a unique feel.
Consider highlighting the foyer with a small rug or runner or creating a dining room by placing a rug under your table. Just make sure to choose a durable, easy-to-clean rug if you use it in this way.
If you choose to use two rugs in one room, aim to have different sizes. If you have two rugs that are equal in size, they'll visually cut the room in half. You want to use different sizes to create variety and visual interest.
Homes that have more than one rug should consider how the rugs complement one another. Try not to make them too different in style as the visual look could be jarring. Consider patterns and avoid making them at war with one another in the same space or nearby space.
Once you have a rug that you love, you can use it for inspiration to create a color scheme for that area. You can certainly do the opposite where you choose your rug based on the colors already present in your living room. Just realize that this will greatly limit your options when it comes to choosing a rug that meets your criteria.
Consider design elements already present in your living room. If you have wallpaper with a pattern you love, consider a more subtle design for your rug or go with a solid rug instead. Too many patterns or non-coordinating colors might make the room feel too disjointed.
Keeping Rugs Looking Great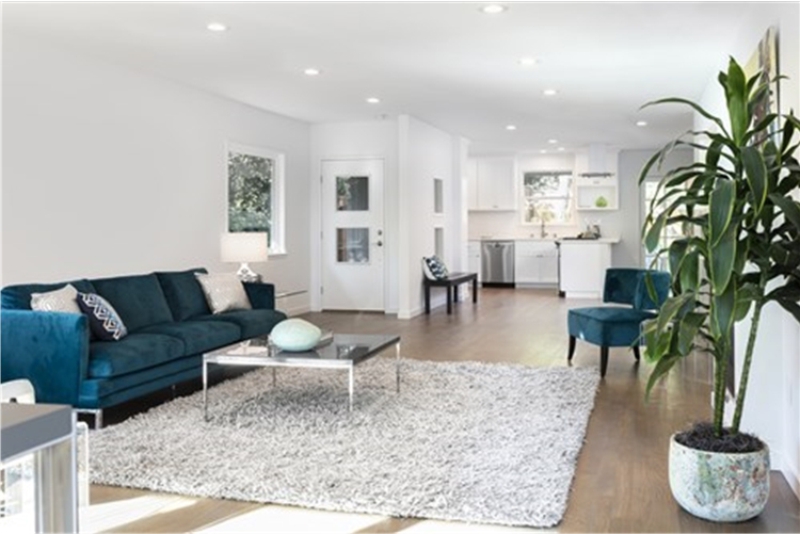 Once you've gone through the process of choosing a rug that's just right for your space, you want it to last. Review our complete guide on rug care and learn tips for vacuuming your rugs to ensure their long-term strength and durability.
Be sure to have your rug cleaned regularly by professional rug cleaners. A Advanced Rug Care provides convenient cleaning and repair services in Everett, Washington, and the surrounding area.
Get a free area rug cleaning quote now to learn more.
Futher reading: