Growing up, did you ever watch your mom or grandma beat out a rug? If so, you know that an incredible amount of dust can get caught in the fibers in a short amount of time. Today, many other methods are used for weekly rug cleaning, but one thing has stayed the same: area rugs still need the occasional wash.
Over time, your area rug will gather dirt and stains you just can't vacuum away. Washing rugs with gentle but effective equipment can restore them to like-new condition.  But should you do it yourself or hire a professional? For that matter, when do you need to wash your area rug?
The answer primarily depends on the type of rug you have. Your beautiful area rug may need a delicate but thorough washing from a rug cleaner, or it may just need to be thrown in the washing machine every once in a while.
Which Types of Area Rugs Can I Wash Myself?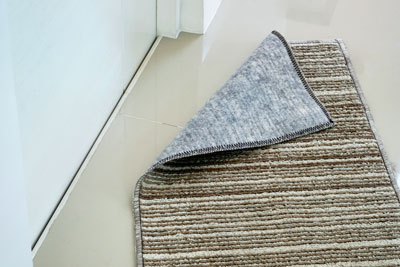 Some modern rugs are specifically designed to be machine washable. If you have a simple cotton or synthetic fiber rug that is small enough to fit in your washing machine, you can feel safe cleaning it yourself. These rugs should never go in the dryer, though. Instead, use towels on wet areas and either use a wet/dry vacuum cleaner or hang the rug outside.
For more intricate cotton and synthetic rugs, you may not want to risk the washing machine. If the packaging didn't specifically say the rug was machine washable, you can't assume the material will hold up well with this rug washing method. Even if the materials can withstand a washing machine, the dyes may fade or run together, ruining the color and pattern. If your rug doesn't specifically say it is machine washable, it's just best to take your rug to a professional rug cleaner to ensure your rug passes the test of time. 
Some rugs are simply too large for you to clean yourself, regardless of material. A professional rug cleaner will have the appropriate industrial-size equipment to remove all the hidden dirt and debris from your rug.
Oriental rugs, antique carpets, and other delicate rugs should always be washed and cleaned by a professional. These types of rugs tend to be expensive to replace, so it's worth it to invest in their care.
Never try to clean a rug with a store-bought carpet shampoo. Carpet shampoos are designed for synthetic wall-to-wall carpets, not nice woven area rugs. These can be particularly brutal on antique and wool area rugs, although they will shorten the lifetime of virtually any type of rug you may have.
When Should I Wash My Area Rug?
 If your rug is visibly dirty or has an unpleasant odor, it's definitely time to wash it! The sooner you get your rug cleaned, the less damage your rug will take from any dirt or stains that may be sitting deep in the fibers.
Experts agree that a normal household should get restorative rug cleaning done by a professional every year. However, if you have indoor pets, allergies, or someone with respiratory issues living in your home, you may need your rugs cleaned every six months or more.
A professional cleaner will have the high-end, industrial-grade equipment to gently remove the deep-seated grime that your vacuum can't.
What if I Just Need to Clean a Small Spot on My Area Rug?
 If you just spilled something on your rug, you probably won't have to take it to a professional cleaner as long as you clean it up right away.
For most types of rugs, you can spot clean by mixing a bit of soap and water and blotting with a washcloth. Jute rugs can be blotted with a baking soda solution. If you have a harsher stain like red wine, try a mixture of two cups of warm water, one tablespoon of white vinegar and one tablespoon of dishwashing liquid.
Be careful of using too much water on your rug. Some rug materials are not water-resistant and may take forever to dry, which invites mold to grow deep in the fibers. Wool, which is common in oriental and antique rugs, is particularly sensitive to water.
Older or more extensive stains may require more help, though. Call a professional for assistance with stains that are too tough for you to remove with regular household cleaning supplies.
How Should I Dry My Area Rug After Washing It?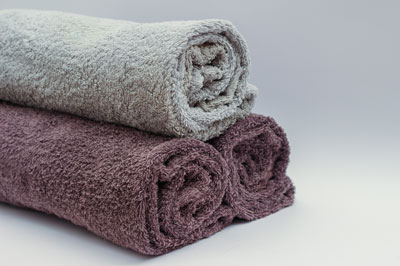 No matter what type of area rug you have, you don't want it to stay wet for too long. This is particularly important in the Pacific Northwest where mold and mildew can easily grow in damp spaces. Mold can begin to grow in as little as 24 hours.
If your area rug is soaked from cleaning, spread towels over the wet parts of your area rug and press with your hands or feet until the towels are completely saturated. Repeat with dry towels until the rug is as dry as you can get it.
From there, vacuum the rug with a wet-dry vacuum to suck up any excess water. You may have to empty the tank multiple times if the rug is particularly large or drenched. If you don't have a wet-dry vacuum, you can hang the rug outside on a clothesline to dry. Make sure to remove as much moisture as possible beforehand using tools like hairdryers, fans, and dehumidifiers.
Avoid laying the rug on the ground before it's dry since this increases both drying time and chances of mold growth. 
The Best Local Rug Cleaning Professional
Alexander's Rug Care is a family-owned rug cleaning service serving the Greater Seattle and Everett areas. We pride ourselves on our customer service and pursue best practices to preserve your rug for future generations. Our 11-step rug cleaning process ensures your rugs are properly washed, cleaned, and cared for using only the highest quality cleaning equipment.
In addition to rug cleaning services, we also offer protective treatments and repairs that can lengthen the life of your rug.
Looking for Rug Cleaning Professionals?