Few people want to spend copious amounts of time cleaning their household decor. You probably don't feel like you have much time to spend on nitpicky household chores between commuting, work, and responsibilities to loved ones.
If you're looking into buying a rug, one of your first questions may be whether or not it will be easy to care for. Luckily, there are a variety of rug materials that can last for years with low maintenance.
So, which types of rugs are easiest to clean? Here's your guide to rug cleaning with different types of fibers.
Wool Rug Cleaning
Wool is a very durable material for rugs. Since the fibers are coil-shaped, wool rugs tend to keep their shape even if they are exposed to heavy foot traffic. Wool naturally repels stains, so it's the type of rug easier to keep clean than many other rug materials.
The main downside of wool rugs is that they tend to shed, especially when they're brand new. It's best to regularly vacuum your wool rug to get rid of loose fibers. However, avoid using a beater bar vacuum or vacuuming more than once a week. This can be too harsh and cause your rug to shed more.
If you spill something on your wool rug, the best rug cleaning method to use is to mix a bit of dish soap and water together and blot with a washcloth. Try not to use too much water, since wool rugs are less water-resistant than other rugs. For heavier or older stains, you may need to hire a professional rug cleaner.
Many oriental rugs, vintage rugs, and antique rugs that have lasted for decades are made from wool. The material is perfect for rug buyers who want a rug that will last, require little maintenance, and feel luxurious throughout its lifetime.
Cotton Rug Cleaning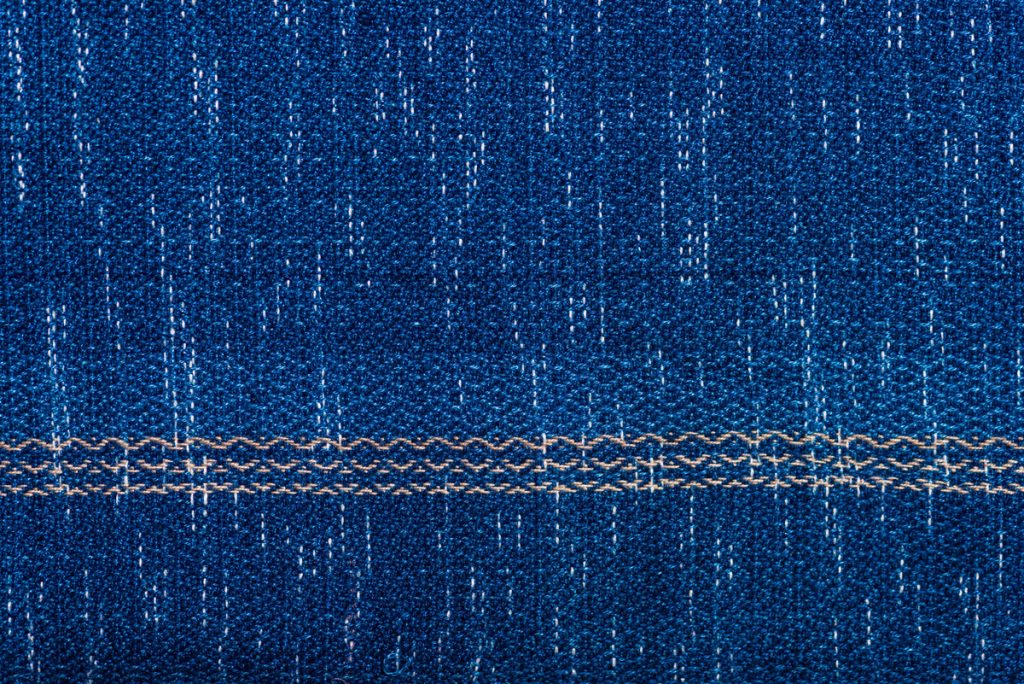 Cotton rugs are often even easier to clean than wool rugs. If your cotton rug is small enough, you can clean it by simply throwing it in the washing machine. The dryer might be a bit too much, though.
The downside of cotton is that it's less durable than wool or polypropylene, another common rug material. Nevertheless, a cotton rug can last for many years as long as you take care of it.
People who prioritize easy rug cleaning and affordability will appreciate a cotton rug, making it a good rug choice if you have kids or pets that frequently track in mud.
Polypropylene Rug Cleaning
Polypropylene, also called olefin, is known for being particularly durable and easy to clean. This common synthetic material is water and stain-resistant, so it is often used in outdoor and entryway rugs.
To keep your polypropylene rug clean, vacuum regularly and clean stains as needed. Your rug will stay soft and sturdy as long as you perform this basic maintenance.
Polypropylene rugs are best for buyers looking for a durable decoration that can withstand dirt and water. Like cotton, they are a good choice for homes with pets, children, or other situations where dirt and mud are common.
Seagrass Rug Cleaning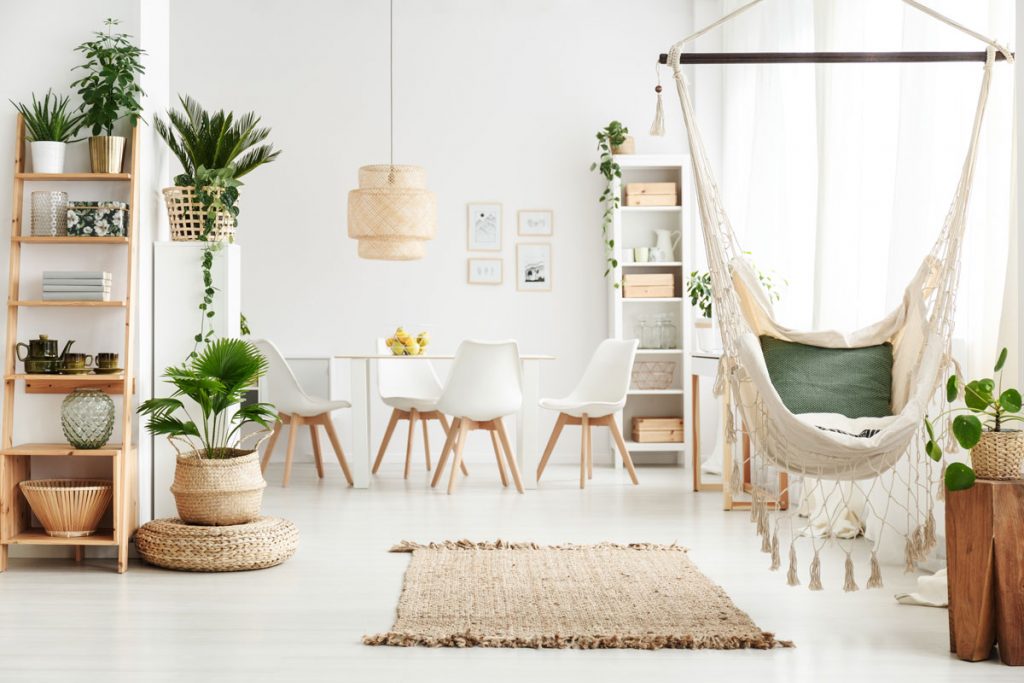 Seagrass is another durable and easy-to-clean material from nature. Seagrass fibers are stain-resistant and can work well in moderately humid environments. However, you should never soak a seagrass rug if you want it to maintain its integrity.
Like most of the rug materials on this list, seagrass can be cleaned with a light vacuuming and gentle spot cleaning as needed.
If you prefer a woven rug with a natural, nature-forward vibe, you'll love seagrass.
Jute Rug Cleaning
Jute is another rug material that can be easy to clean depending on your circumstances. To keep your jute rug clean, blot any spills with a baking soda solution. Avoid using any more water than necessary.
Like cotton, jute is very durable with strong natural fibers. However, a jute rug may not be the best option in the Pacific Northwest. The material can easily grow mildew and mold if you aren't careful to keep it completely dry.
If you are committed to keeping your rug in a dry area, you will not regret buying a jute rug. Jute rugs are best in low-track areas with a low likelihood of spills.
Nylon Rug Cleaning
Nylon is a manufactured rug material that resists dirt and can be easily cleaned. Nylon rug cleaning involves nothing more than a light vacuum every week or two.
The main downside to this material is that dyed nylon rugs tend to fade over time. In addition, nylon rugs without stain protection may become easily stained.
Nylon is a great material for people who want an easy-to-clean, brightly colored rug for now and anticipate changing their décor later on.
Got a Tricky Stain? Call a Professional Rug Cleaner
No matter what rug material you choose, you should never use harsh store-bought detergents for rug cleaning. Many store-bought cleaning substances will destroy the rug even more, causing discoloration or damage to the fibers. If you get a difficult stain, tear, or other significant wear on your rug, call a professional rug cleaner.
Alexander's Rug Repair is a reliable, family-owned rug care company based in Everett. We've been serving the Puget Sound region from Seattle to Stanwood for over twenty years. Contact us today to restore your Oriental rug, Persian rug, or other area rug to pristine condition.
Looking for Rug Cleaning Services?