Rugs can bring color and style to a room. They also offer more comfortable floor space for children to play. When choosing to add a rug to your home, be sure that you also get a rug pad. A good rug pad designed for your type of flooring can aid in improving your rug's function and reducing the need for rug cleaning.
Every rug needs a rug pad, regardless of how plush or nice you think your rug is. A rug pad serves many functions. Here's a look at why you should consider a rug pad.
Reduce slipping and rug movement
When you walk over a rug, it can start to slip and move around your floor. Additionally, the action of sitting down on your couch that sits on or near your rug could also slowly displace that rug. Without a rug pad, you'll find yourself constantly repositioning your rug into the place you want it on your floor.
A rug pad is grippy on the backside to hold your rug in place.
Homes with pets or children will especially appreciate the fact that you won't constantly be putting the rug back into place because of rapid movement across your floor.
Instead, your room will always have that crisp pop of color right where you want it thanks to your rug pad. Your room will stay better organized and be less maintenance thanks to a rug pad that holds your rug in place.
Longer rug life
Rugs are designed to withstand traffic across them regularly. However, with every step you take across your rug, you are putting wear and tear on that rug. A rug pad offers durable cushioning on the surface of the rug. That in turn, reduces the friction your rug fibers undergo when you or your family members walk across your rug.
Once you've gone through the meticulous process of choosing a rug, you want it to last many years to offer that touch of personality and style to your home. Protect your investment in a good rug with a rug pad that elongates its life.
Added rug cushion and comfort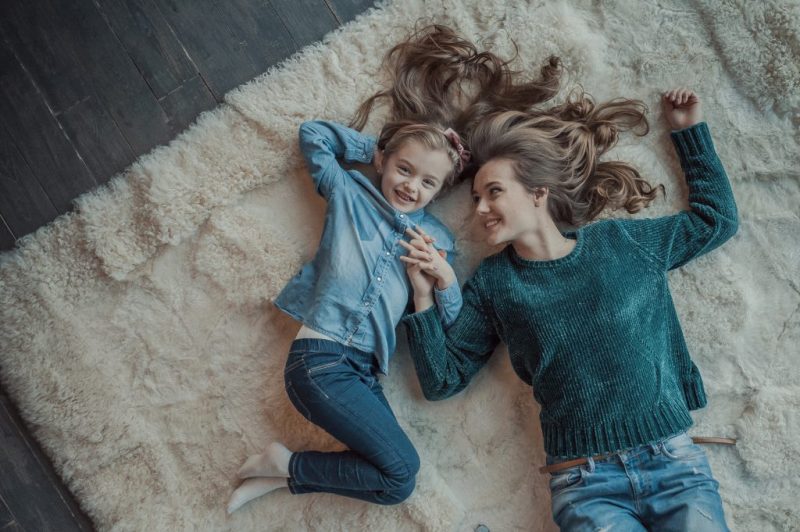 Rugs can make your floors more comfortable for daily activities. But the plush of a rug only goes so far. If you think about it, before putting down carpet, flooring teams always put down an added layer of cushion underneath. So why wouldn't you do that with your rug as well?
That added plush under your feet is enjoyable, especially in the summer months when you might spend more time barefoot versus the fall and winter months when you wear slippers around the house.
Flooring protection
While a rug adds style and comfort to your home, without a rug pad, it can also add pesky abrasions and scuff marks to your floor. Sadly, you won't even know the damage your rug is doing to your floor until you decide to rearrange your furniture or redecorate the room.
Rugs placed directly on flooring can get dirt or other minor debris trapped underneath. Then, as the rug shifts around the floor, it makes small scuffs and abrasions all over your beautiful floors. Even if you clean under your rugs, the debris can make its way through the pile of your rug underneath and cause damage to your flooring.
A rug pad does not have this same effect. Keep your floors looking great no matter how you decide to arrange your furniture by placing a rug pad underneath.
Reduced need for rug cleaning maintenance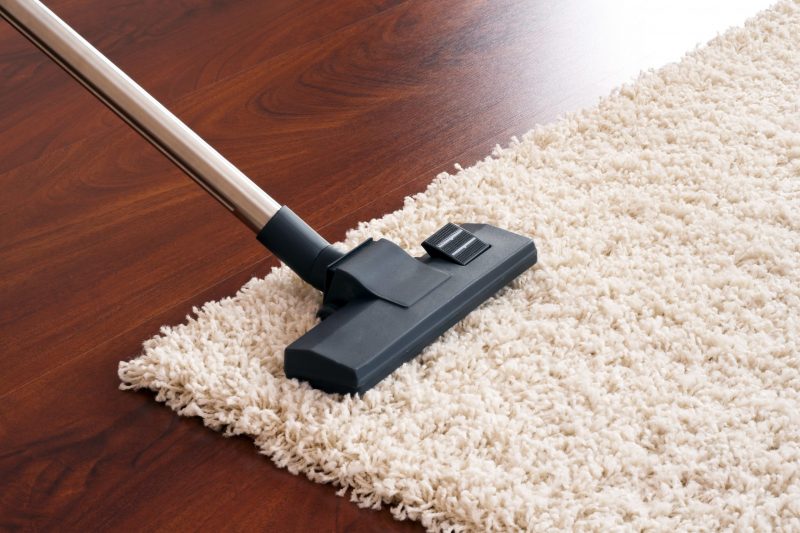 One of the largest threats to the longevity of your rug is mold and mildew. Despite your best efforts to keep drinks and spills away from your rug, moisture from the air can get trapped inside the rug and cause it to mold or mildew.
For better air circulation through your rug, get a rug pad. These pads are designed to allow air to flow through without trapping moisture so that the chance of mold or mildew is reduced. Another great perk of the rug pad is that odors also cannot get trapped within your rug because of the free-flowing air thanks to your rug pad.
Choosing a rug pad
You must choose a rug pad designed for the type of flooring that you have. For example, if you're intending to place your rug on a carpeted space, be sure that your rug pad is designed for a carpeted floor. Likewise, if you're planning to use it on hardwood floors, get a rug pad designed for hardwood. Stone floors have their own nuances, meaning you'll want a rug pad that's tailored for stone surfaces.
The grip and function of the rug pad does change based on the type of flooring that you have. That's why it's important to choose your rug pad wisely based on this.
Next, you'll want to choose a rug pad with the right amount of cushion for you and your family. Depending on how you use that space will determine how much cushion you want. Also, some rugs are more plush than others so that might also be a determining factor in which rug pad will work best for you.
Adding a new rug pad can also be a way to make an old rug feel new again. In combination with a good rug cleaning and rug restoration, a new rug pad can give an old rug new life with added cushion.
Your rug pad should be just shy of the size of your rug. This ensures total cushioning under the entire rug without allowing the rug pad to peek out of the sides of your rug, making it unattractive.
Rug cleaning and maintenance in Everett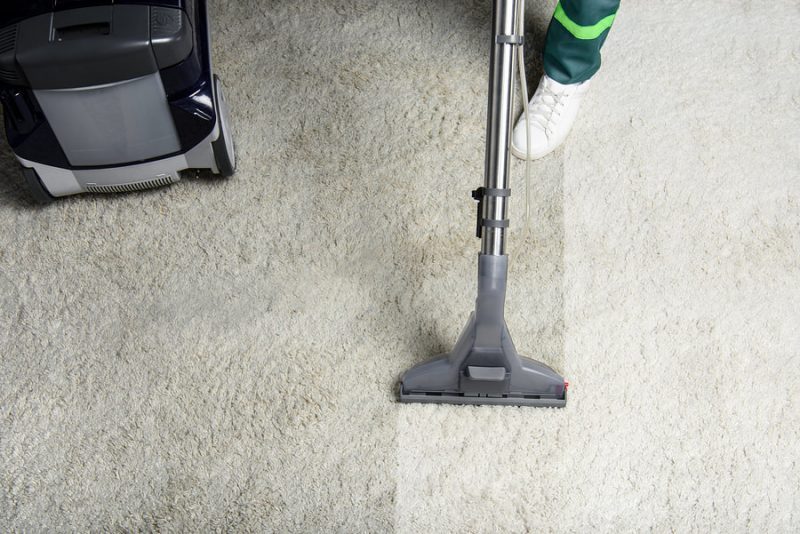 A Advanced offers rug, carpet, upholstery, tile and other household cleaning to keep your home safe, enjoyable and tidy. With more than 20 years of experience in the household cleaning business and a customer satisfaction guarantee, you can count on us to leave your home in great shape. Get a quote from our experts by completing our online request form.
Further reading: