We may be a little biased, but at Alexander's Rug Care, we believe rugs are a beautiful way to decorate a Pacific Northwest home in the winter. When the weather is cold and rainy, all we want to do is relax indoors and cozy up with our family and friends. That extra touch of fabric can add so much warmth and coziness.
Over the years, we've seen homeowners use many area rug styles and fabrics to define a joyful, comfortable home. These are some of our favorite ways to bring out the winter cheer with area rugs.
1. Layer Your Rugs
Interior designers love layering rugs. Overlapping or stacked rugs create a feeling of extra softness and warmth, especially in an otherwise minimalist space. This interior design technique creates a certain tactile element in a room that you just can't get with a single rug
A common formula for layering rugs is to use a large, neutral jute or seagrass rug as a base and layer a smaller patterned rug on top. Other home decorators prefer to place a high-contrast patterned rug underneath a fluffy, thick fur rug.
If you want to go bold, you can mix and match patterns and colors, or you could go all neutral to create a smooth, calming space. Feel free to mix it up! As the person decorating, you get to decide which rug patterns and colors to use.
2. Thick Pile Rugs for Comfort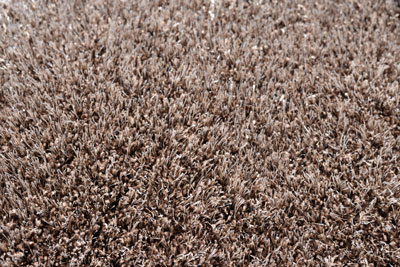 High rug piles — think shag rugs, fur, and other thick rugs — provide an extra layer of warmth and softness between you and the cold floor during winter months.
To keep a high pile rug in good condition, try to place it in an area with low foot traffic. It's also a good idea to get your rug professionally cleaned and protected to ensure it will last the test of time.
3. Fluffy Feels
There's nothing quite like a fluffy fur or faux fur rug. These soft, inviting area rugs can make a room feel instantly cozy, modern, and stylish all at the same time.
Fur rugs are most popular in homes with a midcentury modern or contemporary aesthetic. However, they are versatile enough to work well with nearly any décor. If you want your home to look magazine-worthy but still feel like a comfortable place to curl up with a good book, a fur rug might be just the thing to pull together your décor this winter.
4. Handmade Charm
There's something special about handmade rugs with beautiful patterns during the winter months. Maybe cozying up indoors with cold weather outside brings out an appreciation for beautiful handmade crafts.
When you're sitting inside for long hours, you have time to appreciate the higher quality and attention to detail of a good handmade rug.
As a side note, handmade rugs tend to be much hardier than machine-made rugs and are often considered an investment. If you take proper care of your rug, it will last for generations and grow in value.
5. Rustic Elements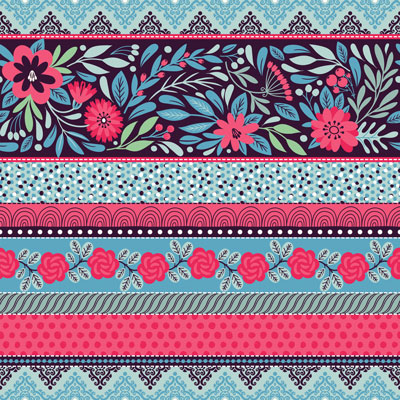 ​Have you ever wondered why so many holiday decorations have a rustic feel? When we're trying to create a warm, welcoming environment, we often use rustic elements to simulate the feeling of home. Design trends come and go, but traditional rustic interiors never go completely out of style.
Rustic designs generally incorporate natural colors and materials. Consider using a wool, seagrass, or similar rug with a simple earthy pattern. You could also use a less-flashy rug in a natural color to highlight other rustic elements, like a wooden table or stone fireplace.
6. Boho Styles
Bohemian accents are quite popular across the Pacific Northwest. Inspired by the free-spirit lifestyle of the '60s and '70s, these styles often incorporate woven textures, warm colors, and organic or tribal patterns. It's not surprising that a region known for its unconventionality and emphasis on nature would choose comfortable Bohemian styles for its signature home décor.
Like rustic designs, Bohemian-style rugs can create an atmosphere of cozy warmth and ease. These comfortable textures and colors are just the thing to brighten up your home during a dreary winter.
7. Feel the Texture
Comfortable textures are a great way to make your home feel warmer and more inviting. Natural rug materials like wool, seagrass, and sheepskin add just the right amount of sensory luxury to your home.
For an extra touch, try using a soft rug to emphasize other décor items with your favorite textures. Soft leather sofas, wooden chairs, and large windows with a view of nature could all be emphasized with a beautiful rug.
Caring For Your Rug
No matter which types of rugs you choose to decorate your home this winter, you should make sure to invest in their care. Proper rug cleaning and maintenance can lengthen the life of your rug by several decades.
The type of rug care required depends on the type of rug you have. Some simple rugs, such as small cotton or synthetic rugs, can go in the washing machine without fuss. However, you can't assume the material will hold up to machine washing if the tag doesn't specifically say so. Regular vacuuming, combined with taking the rug to a professional rug cleaner every year or so, is a much safer bet.
Antique carpets and oriental rugs should never go in a washing machine. These delicate materials should be washed and cleaned by a professional, who will have the special equipment necessary to deep-clean your rug without compromising its integrity.
Professional rug cleaning is also best for rugs that are too large for you to clean yourself. For large living room rugs, you may need industrial-size equipment to remove all the hidden dirt and debris.
Alexander's Rug Care has been cleaning carpets and rugs in the Pacific Northwest for years. We are dedicated to best practices and clean rugs using an advanced 11-step rug cleaning process. Based in Everett, we serve the Puget Sound region from Seattle to Stanwood, including Mercer and Camano Islands.
Looking for a Professional Rug Cleaner?