Keeping your home clean creates an enjoyable place to live and to gather with loved ones. You'll feel more relaxed in a clean, well-maintained home. Plus, the cleanliness of your home will speak volumes to visitors and the furnishings will show your personality and character.
Removing harmful pathogens like dust and germs will add even more comfort for your family and everyone who lives at your home. Area rug cleaners can help you clean an area of your home that's challenging to deep clean on your own.
Keeping rugs and carpets completely clean is a real challenge. That's because vacuums can only get so deep and at-home stain removal treatments can only do so much.
Households with children and pets can especially benefit from rug cleaning services because rugs in these homes tend to face larger challenges in keeping things super clean.
Instead of having to look at stains and spots on your rugs and carpets long-term, hire professionals equipped to beautify your home in this way. We'll explain why area rug cleaners are a great investment in your home's cleanliness and your peace of mind.
Area Rug Cleaning Service Benefits
Professionals are experienced at cleaning your rugs, which means they know how to care for your rugs. Using gentle techniques, they can remove your rug's stains and blemishes while deep cleaning them to prevent dust mites and mold.
These professionals are proficient at making your rugs look their best. You might not realize how much dirt and dust are affecting the look of your rug until you get them cleaned up. Plus, rug cleaning companies use special drying procedures to avoid water buildup on your rugs to keep mold from forming.
But doesn't vacuuming do the same thing as professional rug cleaning? Sadly, vacuums can only clean so much of the dust, debris and bacteria that get ground into your rugs over time.
Rug cleaners use special deep cleaning equipment to get deeper into your rug. Plus, these cleaners can use shampoo detergents to get out tough stains and rug damage.
Microscopic pathogens can impact your rug's cleanliness. That's why rug cleaning services use special cleaning processes to rid your rugs of these contaminants in a way you simply can't do at home.
Professionals Simplify the Cleaning Process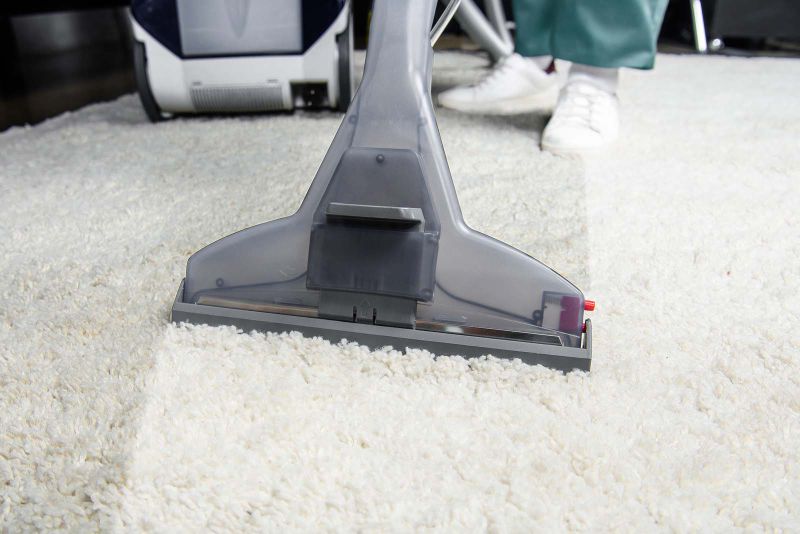 When you try to do rug cleaning yourself, it's a very involved task. You have to move furniture off the rug, rent rug cleaning equipment, clean the rug, put it out to dry for an extended period and then rearrange your home once you're certain the rug is dry.
The task can take all day or even all weekend depending on the weather and where you're able to dry the rug. A good sunny day can help a lot, but those are hard to come by in Washington state, as you likely know.
Because this process is so involved, homeowners generally put off this important cleaning process. And so the dirt within rugs accumulates and wears deep into the rug's fibers, breaking it down and harming its integrity.
Renting cleaning equipment or storing it at your home is also inconvenient when you'll only use it a few times a year. Plus, you'll never get professional insights into your rug's wellbeing.
When you take your rugs to professional cleaners, they assess the rug for repairs and make expert recommendations. You'll miss out on that if you try to do this process at home.
Professional Rug Cleaning is a Huge Time Saver
Home maintenance and cleaning is a large task. With work, commitments and family, the many necessary activities can feel overwhelming.
Rug cleaners help homeowners save time by handling this service for you entirely. When you're feeling overwhelmed by cleaning tasks, it's a great idea to call in professionals. Plus, one small rug cleaning mistake could harm your rug immensely.
A Advanced Rug Care customers love the convenience of scheduling their area rug services online and dropping off the rug at their convenience. Then, our team can drop off the rug once the service is complete, or you can stop by at your convenience to get it.
Clean Rugs Freshen Your Home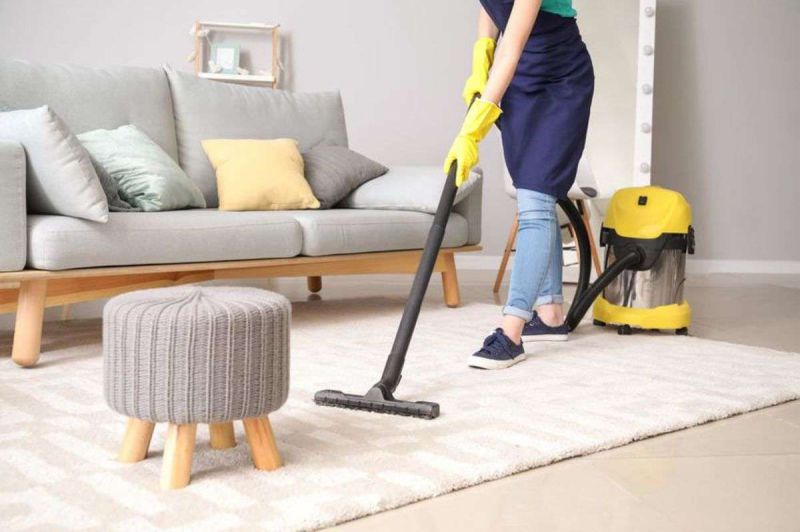 Homes that suffer from a musty smell might come as a big surprise to homeowners. That musty smell could be coming from your rugs. Perhaps you spilled something on the rug and thought you'd cleaned it thoroughly. But with the damp weather in Washington, it's challenging to get the moisture out entirely.
Or you wore wet shoes into your home and got some moisture on your carpets. Regardless, this could be leading to mold growth within your rugs that you can't see.
Whether your pet had an accident on your rug, or you spilled a small amount of water on it, rug cleaning can freshen the smell of your home. This stops mold growth to protect your family members from this household nuisance.
Your Family Will Breathe Better and Healthier
Rugs collect the following substances that can agitate your sinuses and lungs:
Dander
Dust
Mold
Fungi
Dust mites
It's tough to recognize dirty rugs as the source of allergies or trouble breathing because these contaminants develop over time, just like your symptoms.
Once these hazards are removed, you'll be surprised how much better you and your family members feel.
Eliminate Stains and Beautify Your Rugs
Rugs can take a real beating in a home. They do so much to add a cozy feeling to a space. But they also face spills, dirty shoes and feet, and regular traffic that can fade your rugs.
If your rug has faced some accidents or heavy traffic, it's a good idea to seek out a cleaning service to remove stains and bring back the original beauty of your rugs.
Even with your best efforts, sometimes you can't remove tough stains from your carpets. In fact, some home remedies spread a stain instead of eliminating it. But professionals can remove these blemishes with ease to make your rugs look like new.
You'll Get Expert Care Based on Your Rug's Materials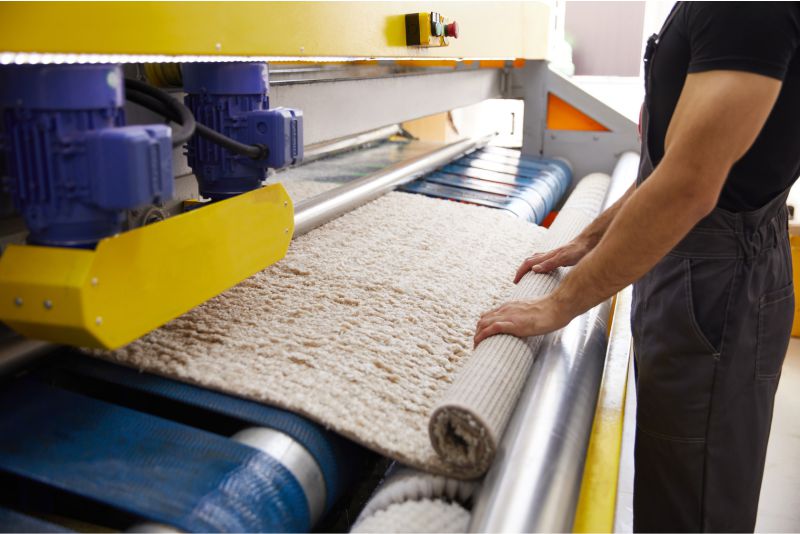 Different rug materials call for different cleaning methods. And if you use the wrong cleaning method on your rug, you could permanently damage it.
Be very careful with what chemicals you use on your rug. Read the tag to learn more about the fibers and materials before using any sort of cleaner on it. It's always best to start with natural cleaners or some gentle dish soap. Test out your cleaner in an inconspicuous place on your rug to prevent it from hurting your rug long term.
Or, call up your rug care team to ask questions about safe ways to clean the rug. The team at A Advanced will be happy to provide insights on at-home maintenance specific to your rug's materials when you drop off your rug for its next service.
Extend the Life of Your Rug
Over time, rugs wear out. And then you have to go through the process of selecting and purchasing a new one that fits in with your home's décor.
You should preserve your rug for as long as you can to avoid this process. Regular rug cleaning helps prevent fiber breakdown from dirt and pathogens by removing these substances regularly.
A Advanced Rug Care offers outstanding service you can count on to improve the look and feel of your home. Whether you need expert rug cleaning and repair services or tile cleaning, we're the team to get it done for you.
Schedule your home cleaning service on our website today.
Further reading: