Having trouble choosing a rug color? You're not alone. Choosing the right color rug can be incredibly difficult, especially given that it's also a significant financial investment that will likely stick around in your home for years to come. A beautifully patterned rug can make or break a room's decor.
Different spaces need different rug styles and colors. Here are a few tips to help you choose the best rug for your space.
Decide How You Want the Room to Feel
An area rug, along with the other decor, creates the overall mood in a room. You may want a bedroom to feel calm and soothing to promote rest, while a recreational space may require more energy and vibrancy.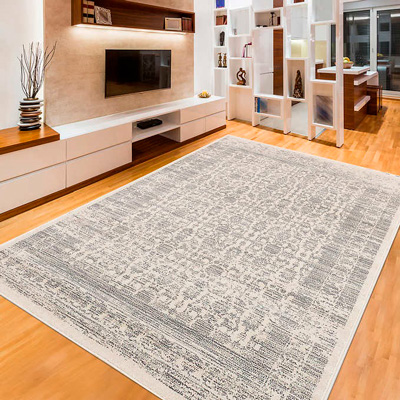 Light colors can make a small space appear bigger. To make a room feel spacious, consider pastel shades, white, or a combination of pale and bright colors.
Muted colors or cool colors like blue, green, and purple create a calming atmosphere. Light monochromatic color schemes often work especially well for this purpose.
Bright, vibrant colors create a sense of energy. Oranges, reds, or vibrant lime green can add energy to your space.
Rich and deep colors make a room feel more intimate. For a cozy family room, try rugs with shades like burgundy, chocolate or navy.
Make Sure the Rug Matches the Rest of the Room
If the wall colors and/or furniture of the room is already done, it can be challenging to choose a rug that matches. In fact, many interior designers advise clients to "start with the rug" and choose a color scheme from there. However, you can still find a beautiful rug for your space even if everything else is set in stone.
If your room has an established color scheme with a combination of muted and bold shades, choose a rug that incorporates the same colors. This will complement the existing decor.
Soft shades of gray and muted tans are the perfect counterpart to brightly colored walls. If your space has warm yellow or orange walls, consider a muted rug to ensure your visitors' eyes are drawn to the right place.
If your rug adds a new accent color to the room, try adding matching details. Throw pillows, wall art, or even a vase in the same color can make a space feel much more put together.
Patterned rugs are great in rooms with otherwise solid decor. Try to match one of the hues in the rug to the furniture.
Solid or muted shades are best for rooms with furniture upholstered in a vivid pattern.
Other Things to Keep in Mind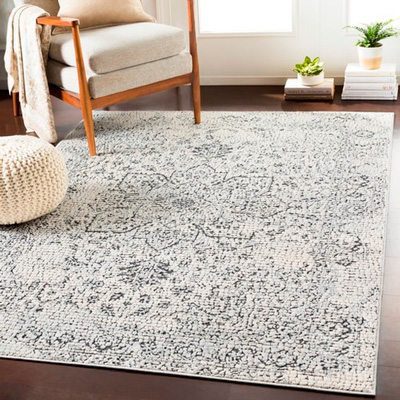 Mood and color matching aren't the only considerations when choosing the shade of an area rug. Here are a few more tips to keep in mind.
Darker colors are better for covering wood stains. If your home has dark wood flooring, a similarly dark colored rug may be a wise investment.
If you want your area rug to be the main focus of the room, choose a brighter color rug to go with softer, muted walls and furniture. A bright shade of orange or red often goes well with softer warm-colored walls.
Not all rug materials hold their color. Wool, for example, is often subject to fading. Consider what the rug will look like once some fading has occurred.
Caring for Your Area Rug
No matter what rug you choose, it will need professional care and cleaning. Different rug materials necessitate different cleaning methods. For example, a high-quality Oriental rug should be hand washed and dried in a multi-step process with particular attention to the fringe. To retain the unique character and integrity of your rug, choose an experienced rug professional to clean your rug regularly.
At Alexander's Rug Care, we have over 20 years of experience cleaning rugs. Our services include rug cleaning, repair, and protection services, and we'll even pick up your rug from your home. We are a family-owned business and are passionate about helping you continue to enjoy your beautiful rug for years to come.
Related Articles